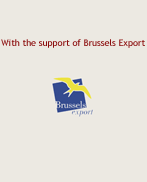 Your browser doesn't support javascript or you need to download the latest flashplayer
EUROMED provides since 1995 political advisory services at governmental level and technical assistance to development projects financed by international donors and multilateral institutions (such as the UNDP or the European Commission ) in various regions of the world. Our main fields of activity are:
Good Governance
: Civil Society Development, Reform of Public Administration, Reform of the Justice system, Border Crossing Management, Human Rights, Conflict Prevention, Fight against organized crime, Support to electoral processes
Economic Development
: Regional Development, support to Small and Medium Entreprises Sector, Cluster Development
EU Enlargement
: EU pre-accession assistance for candidate countries,
Education and Training in EU-Affairs, adjustment of administrative structures to enable the transposition of EU legislation into national legislations
We consider that Technical Assistance and Consulting Companies working in the field of Development Aid and Political Advisory Services have the obligation to embrace and enact universal principles in the area of human rights, labour and environment. They have the responsability to contribute to the strengthening of the ties between the stakeholders of the development process of the regions in which they are involved. Those stakeholders are not only the funding agencies and the governmental organisations of the beneficiary countries, but also national and international NGOs, private sector, and the civil society .

Facing such responsability implies notably to prepare long in advance our work in the beneficiary countries. A good understanding of the socio-economic context, the culture and the politics of the countries, as well as relations based on an ethical approach is essential to the succesful implementation of the development projects.
Learn more about Our Business Ethics